Cocoa Powder for desserts, drinks, dusting and more...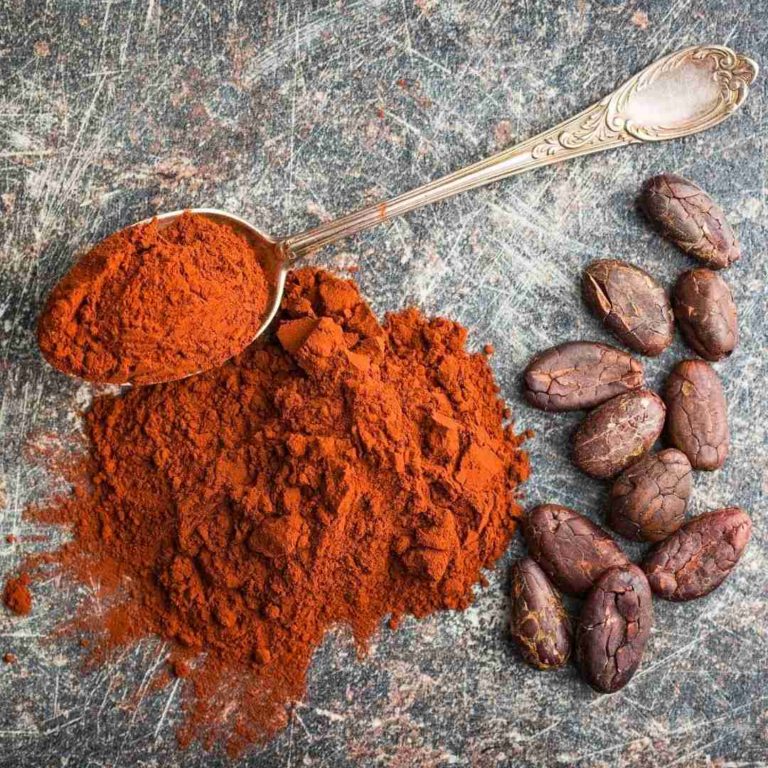 Browse our beautiful range of cocoa powders
Choose from a wide variety of cocoa powders for baking, rolling truffles in, decorating desserts and cakes with, adding to mousses, ice creams, ganaches and fillings to intensify the flavour, or even to give you an intense and rich drink when mixed with milk.
Take a look at our selection, available at great wholesale prices with discounts and free delivery available for qualifying orders. 
Cocoa Powder at Vantage House
Cocoa powder is obtained when the fat, called cocoa butter, gets removed from the cacao beans during processing. The leftover dried solids get ground into the product sold as cocoa powder. Cocoa Powder can be either Natural or Alkalised commonly known as "Dutched"
Natural Cocoa Powder
Natural Cocoa Powder is powder from roasted cocoa beans and is produced using the Broma method. It's acidic and bitter, with a very strong and concentrated chocolate flavour and a light brown colour. This natural powder is often used in recipes that use baking soda because the two react with each other and allow your baked goods to rise.
Dutch-Processed Cocoa Powder
(also known as alkalized cocoa)
Dutched cocoa got its name from the Dutch scientist who invented the process in 1846, Coenraad Van Houten. Dutched powder (this also includes black cocoa powder that has been treated with an alkaline solution such as potassium carbonate or sodium carbonate to neutralize acidity. Alkalizing cocoa powder makes it lower in fat, darker in colour, milder in flavour, and means it dissolves more easily into liquids (for that irresistibly smooth hot chocolate!)
Because Dutch processed powder has had its acidity removed and is neutral, it won't react with the alkaline raising agent, baking soda. When using dark cocoa powder, you can swap out baking soda in your recipe for baking powder to get that perfect rise as it's also neutral.
At Vantage House we stock many different types of cocoa power including black cocoa powder and Cacao Barry's Extra Brut cocoa. We also stock Callebaut cocoa powder which is available in warm brown and medium brown, the latter being available in a 25kg sack if you are looking for a bulk cocoa powder purchase.
If you're looking for other cocoa products and chocolate related products, we can supply you with one of the widest ranges of chocolate products available along with tonnes of packaging options, equipment and the best customer service going too, of course!
So, don't hesitate to get in touch with us if there's anything you think we can help you with.
Shop Cocoa Powder at Vantage House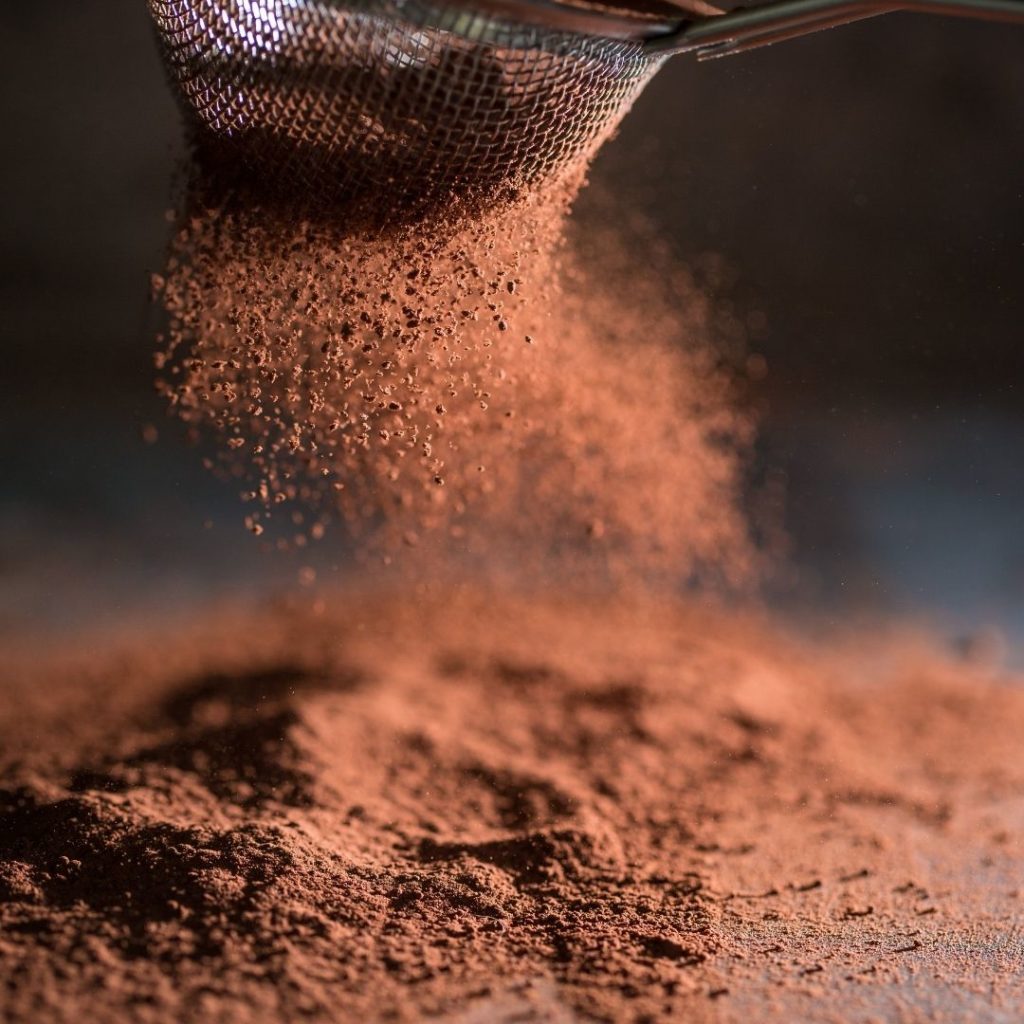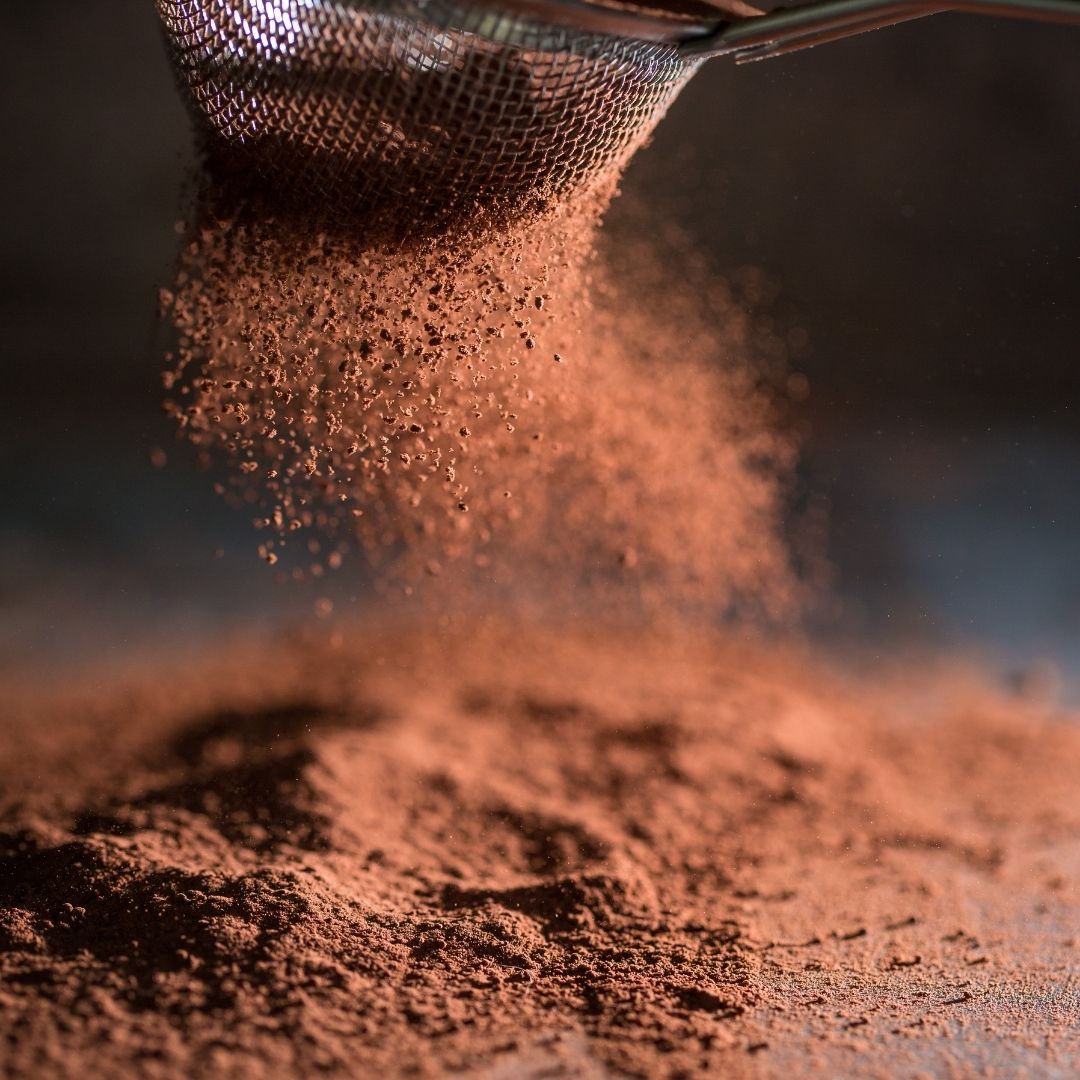 This delicious chocolatey product is the result of cacao beans having been processed. This store cupboard staple product lends itself excellently to baking, dusting your chocolates, pastries or incorporating into gelato.
Browse through our cocoa powder selection to find the colour and taste of cocoa you're looking for including warm brown, medium brown, dark cocoa powder or even black cocoa powder – we have the perfect product for you!
We stock cocoa powder from high quality brands Cacao Barry, Callebaut and Van Houten. If you're looking to buy bulk cocoa powder our products are available at fantastic wholesale prices and in quantities ranging from 750g – 25kg to suit your needs.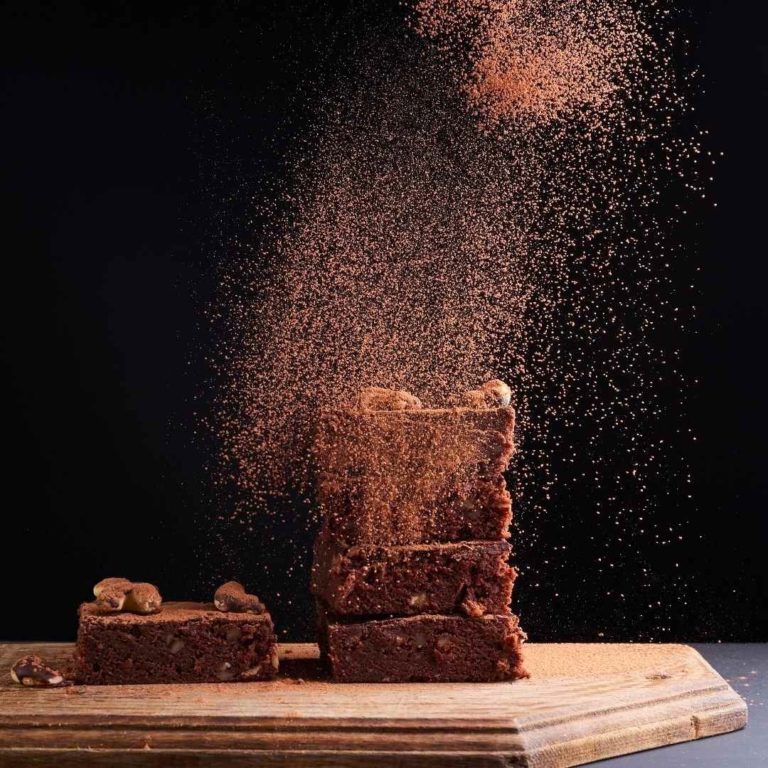 For cocoa powder at its purest, take a look at these completely natural cocoa powders that will guarantee you a delicious result.
This store cupboard staple product lends itself excellently to baking, dusting your chocolates, pastries or incorporating into gelato. There are countless possibilities for adding great taste, colour and texture to your work.

As natural cocoa powder doesn't go through the process of being alkalized, they retain a more acidic fruity flavour and will still react well with baking soda if this is what your recipe requires.
Callebaut cocoa powders are available in warm brown and medium brown the latter being available in a 25kg sack if you are looking for a bulk cocoa powder purchase.
When buying Callebaut cocoa powder, you can be assured that you're getting the best quality as their powder is made from 100% pure cocoa, pressed from the same blend as their finest Belgian Chocolate.
Whether you're after warm brown or medium brown cocoa powder, both of these Callebaut cocoa powders have a wonderful, fine texture which means they can be folded into doughs with ease and stirred into liquids effortlessly.
Black Cocoa Powder from Van Houten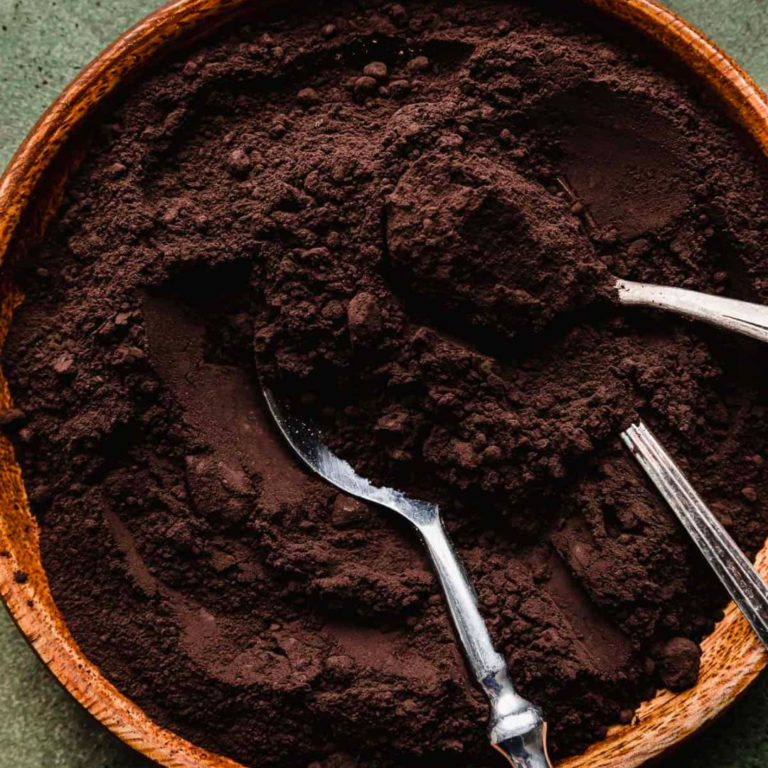 Black Cocoa Powder from Van Houten is made from a highly alkalised origin cocoa bean. With its remarkable dark colour, this pure cocoa powder is made from a fine selection of highly alkalised origin cocoa beans.
An overwhelming cocoa taste and strong alkali notes. With Reduced fat and Alkalized cocoa powder; 100% cocoa with 10-12% cocoa butter.
Van Houten not only supply black cocoa powder but also dark brown, warm brown, light brown, deep rich brown and red Cameroon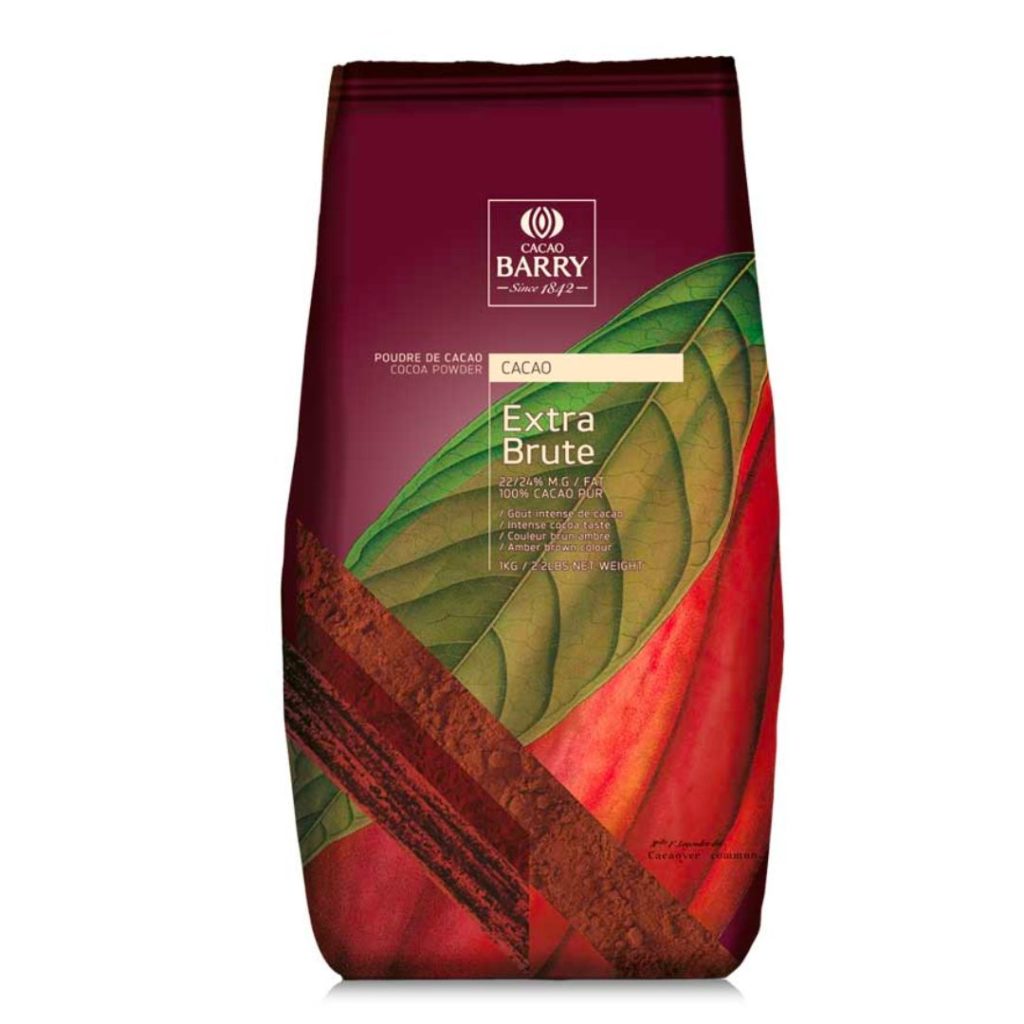 Cacao Barry's range of cocoa include the intense and fragrant Extra Brut cocoa powder perfect for rolling your truffles. This has a red colour and is a perfect finishing product. They also have Plein Arome which is a dark powder often used for baking.
Looking for couverture chocolate as well? We can supply you with the following brands
Got questions about our selection of cocoa powder?
Talk to our friendly team of chocolatiers
With over 30 years in the industry we can help you get the best machines or equipment, ingredients, chocolate moulds and packaging for your needs.
Looking for chocolate tempering equipment?
Consistent, perfectly tempered chocolate callets are the absolute requirement for any user of chocolate.
All our tempering units deliver perfectly tempered chocolate on demand with little or no operator skill.
The choice of machine is down to throughput requirements, optional functionality such as enrobing or automatic dosing into moulds, chocolate with inclusions etc. At Vantage House we are familiar with all these considerations and are happy to provide free advice based on 25 years of hands on experience with the tempering units we sell.
Start-up Businesses
Finance from
Medium Businesses
Finance from
Large Businesses
Finance from
Vantage House can help with your purchase through various payment options using Time Finance.
For an indication of deposit and monthly payment structure please click the Get a Quote button or phone our friendly team.
Please note other lenders are available.