Chocolate machines, Fudge & confectionery, Cheese waxing, Decorators, Melting tanks, Warming cabinets, Flaking, Spinning, Cutting, Depositing and more…
Chocolate and Cocoa, Ice Creams,
Brands include Callebaut, Belcolade
Other Ingredients include Gelatines
& Mousse powders…
Shop by Number of Chocs.
By Colour, By Style, bags, ballotins,
bases and lid boxes.
Polycarbonate Chocolate World
Hollow figure moulds & Magnetic
transfer sheets. Brunner
Spinning, Praline, one shot & Hollow
figure moulds. Shiller plastic eggs…
Professional, equipped, fully
air-conditioned kitchen for
chocolate and fudge production
and invaluable advice. Let us help you Develop your product.
Nut butter machines - make professional melt in your mouth nut butter.
A Spectra stone grinder slowly grinds, resulting in a silky smooth, creamy, melt in your mouth nut butter; A far reach from shop-bought nut butter which is typically processed with high-speed processors.
14 kg Chocolate moulding machine
An affordable quality chocolate moulding machine
This chocolate moulding machine from Chocolate World has the best price-quality ratio in their range. The Wheelie 14 kg tempers melted chocolate by adding callets.

Thanks to the low investment – their chocolate machines are ideal for the professional production of a limited amount of chocolate.
Tank capacity: 14 kg of chocolate
Power supply: 230 V monophase power, 50/60 Hz 500 W.
Digital thermostat
External dimensions: 510 mm x 560 mm x 510 mm
Machine weight: 45 kg
Stainless steel housing
Talk to our friendly team of chocolatiers
With over 30 years in the industry we can help you get the best machines or equipment, ingredients, chocolate moulds and packaging for your needs.
Start-up Businesses
Finance from
£
12
+ VAT per week
Medium Businesses
Finance from
£
28
+ VAT per week
Large Businesses
Finance from
£
74
+ VAT per week
Vantage House can help with your purchase through various payment options using Time Finance.
For an indication of deposit and monthly payment structure please click the Get a Quote button or phone our friendly team.
Please note other lenders are available.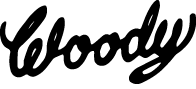 Vantage House are delighted to be appointed sole agents for Woody Associates. Inc in the UK & Ireland.​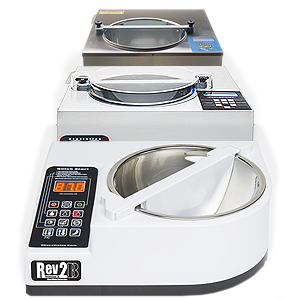 We offer both a rental and 'try before you buy' option on the ChocoVision Chocolate Tempering machines which includes a full refund of the rental fee should you purchase the machine at the end of the first week. Finance options are also available on orders over £1,000 working with our preferred partner Academy Leasing.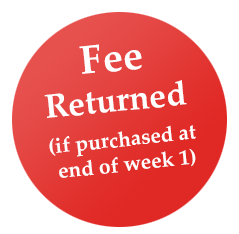 The Vantage House Development Kitchen
We think our development kitchen is the perfect place for new Chocolatiers or for those who have outgrown their home facilities but are not yet ready to take on the cost of their own permanent space. Perhaps you have a new product you want to develop? or your just not sure which of the chocolate machines or equipment will be most suitable for your project. We have a large range of machinery and equipment together with knowledgeable staff at your disposal.
Hello I'd just like to congratulate you. I wasn't able to find how to leave a review but wanted to say how lovely it is to find you are as helpful and as personal as I found you 12 years ago when I first started making chocolate. Had a few years break and started tempering again during lockdown, my old machine needed some spares, I was so happy to discover Vantage house hadn't changed and was the same great company you were all those years ago. Thank you
Just wanted to say "Thank You" so much for the day we spent with you last week, We learnt so much! We made salted caramel ganache with tempered chocolate and did the pallet knife test too. Thank you for a perfect day!!!
I just wanted to give my very sincere thanks to Vantage House . I'm new to the trade I found the advice to be extremely helpful. Thank You, it is refreshing to receive such service.
Excellent customer service, excellent value for money, and an excellent product delivered in really good time.
Thank you for the service I received from your company and colleagues. I found the customer care/service to be impeccable and during such uncertain times this was refreshing. I wish you all every success and will recommend you highly to others.
Please see our other websites that are part of the Vantage House group.