Talk to our friendly team of chocolatiers
With over 30 years in the industry we can help you get the best machines or equipment, ingredients, chocolate moulds and packaging for your needs.
Why choose Vantage House?
Here you'll be able to browse Barry Callebaut, Cacao Barry and Casa Luker along side our newly stocked brands, Stewart & Arnold, Vanova and Schokinag.
Chocolate, coatings, cocoa powder, cocoa butter and cocoa mass. Truffle shells, hollow cups and shapes.
A huge range of premium quality ingredients for use in chocolate work, desserts, bakery, confectionery and gelato! Ganache, pralinés, gianduja fillings and patisserie glazes.
Flavouring products, fruit purées alcohol concentrates, sugars, gelling agents and griottines.
There will be stacks to choose from to perfect your creations. To name a few, you'll be able to browse freeze and spray dried fruit, powders and fruit pieces.
Nut products, sugar décor, truffle powders, crystallised flowers, transfer and texture sheets and more.
Machinery, gelato bases, toppings and décor to cones and flavourings, here you will find all you need to serve quality gelato.
Ripples, topping sauces, Sundae toppings, vanilla pods, popping candy, marshmallows, toffee, caramel and fudge.
We stock a comprehensive range of chocolate moulds as well as small equipment and accessories for chocolate work.
We have chocolate machines, anything from small table-top melting/holding tanks to moulding machines, manual and fully automatic tempering machines, cooling tunnels and even flow-wrap/twist-wrap packaging machines.
A range of packaging to finish off and keep safe your culinary creative masterpieces. Folding and rigid boxes, Chocolate bar packaging, Hard bottom bags, Ribbons, Cords, Bows and ties… along with many subsections of the aforementioned!
Please browse away until your heart's content and put the polish on your unique creations.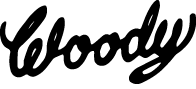 Vantage House are delighted to be appointed sole agents for Woody Associates. Inc in the UK & Ireland.​
Start-up Businesses
Finance from
£
12
+ VAT per week
Medium Businesses
Finance from
£
28
+ VAT per week
Large Businesses
Finance from
£
74
+ VAT per week
Vantage House can help with your purchase through various payment options using Time Finance.
For an indication of deposit and monthly payment structure please click the Get a Quote button or phone our friendly team.
Please note other lenders are available.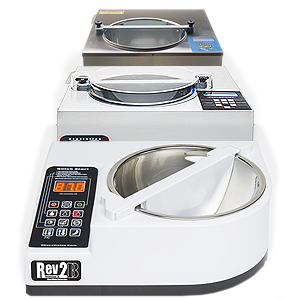 We offer both a rental and 'try before you buy' option on the ChocoVision Chocolate Tempering machines which includes a full refund of the rental fee should you purchase the machine at the end of the first week. Finance options are also available on orders over £1,000 working with our preferred partner Academy Leasing.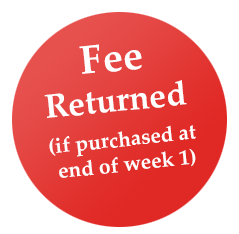 The Vantage House Development Kitchen
We think our development kitchen is the perfect place for new Chocolatiers or for those who have outgrown their home facilities but are not yet ready to take on the cost of their own permanent space. Perhaps you have a new product you want to develop? or your just not sure which of the chocolate machines or equipment will be most suitable for your project. We have a large range of machinery and equipment together with knowledgeable staff at your disposal.
Hello I'd just like to congratulate you. I wasn't able to find how to leave a review but wanted to say how lovely it is to find you are as helpful and as personal as I found you 12 years ago when I first started making chocolate. Had a few years break and started tempering again during lockdown, my old machine needed some spares, I was so happy to discover Vantage house hadn't changed and was the same great company you were all those years ago. Thank you
Just wanted to say "Thank You" so much for the day we spent with you last week, We learnt so much! We made salted caramel ganache with tempered chocolate and did the pallet knife test too. Thank you for a perfect day!!!
I just wanted to give my very sincere thanks to Vantage House . I'm new to the trade I found the advice to be extremely helpful. Thank You, it is refreshing to receive such service.
Excellent customer service, excellent value for money, and an excellent product delivered in really good time.
Thank you for the service I received from your company and colleagues. I found the customer care/service to be impeccable and during such uncertain times this was refreshing. I wish you all every success and will recommend you highly to others.
Please see our other websites that are part of the Vantage House group.