Deliciously Dark Cocoa Powder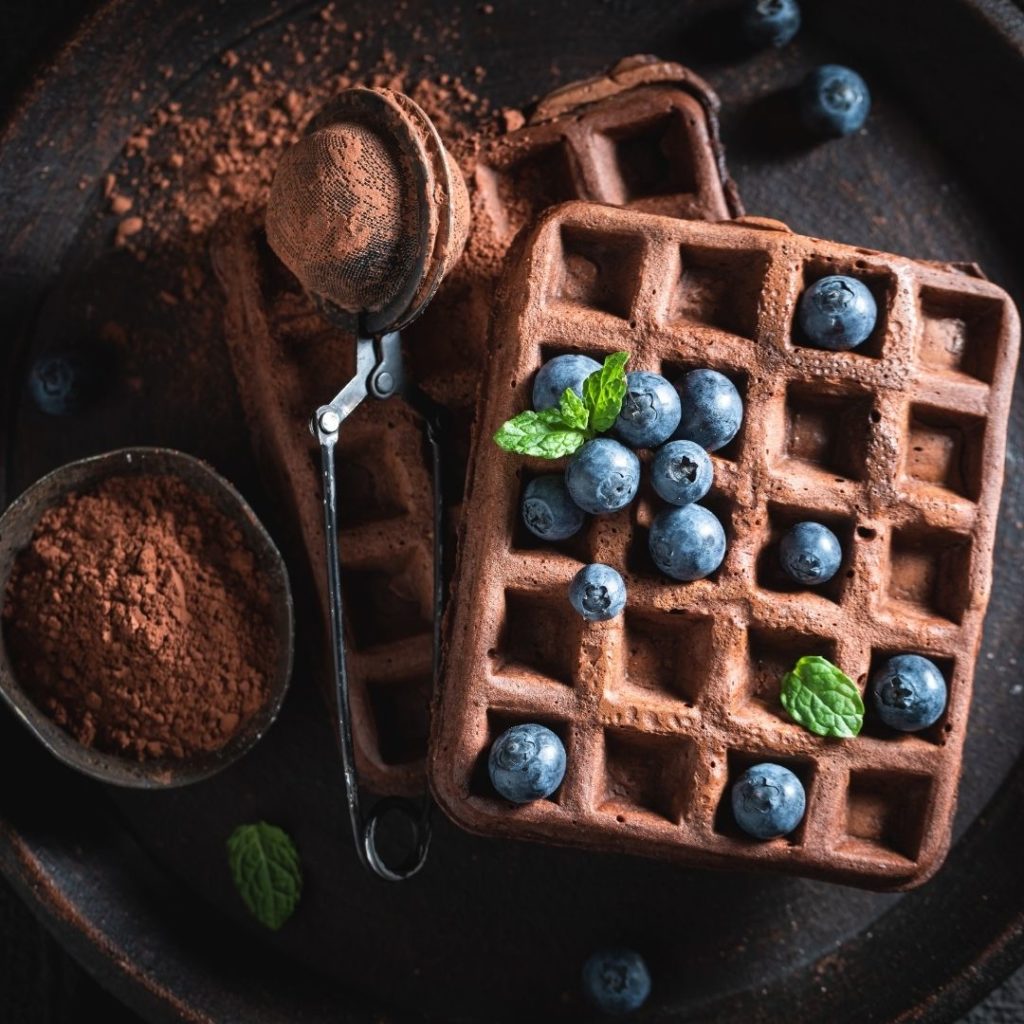 If you're looking for a cocoa powder that will give your bakes, truffles, desserts and more wonderfully deep, dark brown (or even black) colour, as well as that classic cocoa taste, then look no further! We can provide you with the cocoa powder you need to replenish your stock cupboards.
Our selection of alkalized / Dutch processed cocoa powders are available to buy in small amounts or in bulk at excellent wholesale prices.
Dark Cocoa Powder at Vantage House
Cocoa powder is made from roasted cocoa beans, it's acidic and bitter, with a very strong and concentrated chocolate flavour and generally a light brown colour. If you're wanting to achieve a darker chocolate colour to your cakes, bakes, chocolate work or even gelatos or patisserie items, then you might want to consider using a dark cocoa powder to give a wonderful colour and avoid pouring in unnecessary food colouring.
It might come down to your recipe or the exact colour you'd like to achieve as to which type of cocoa you'll want. If you simply have to use baking soda in your recipe then you'll need a natural cocoa powder which is available in a lighter colour from Casa Luker. Whereas if you want to get a devilishly dark colour to your work, use an alkalised / Dutch processed cocoa powder such as the brilliant range of dark cocoa powders from Van Houten (who even provide a black cocoa powder!) but you'll need to use baking powder instead of soda if you're hoping for a good rise to a cake.
Whether you're after 1 bag or want bulk cocoa powder, we stock a wonderful range of dark cocoa powders, but if you're after a lighter cocoa then don't hesitate to check out our full range that includes Callebaut cocoa powder.
If you're looking for other cocoa products and chocolate related products, we can supply you with one of the widest ranges of chocolate products available along with tonnes of packaging options, equipment and the best customer service going too, of course!
So, don't hesitate to get in touch with us if there's anything you think we can help you with.
Dutch Processed Dark Cocoa Powder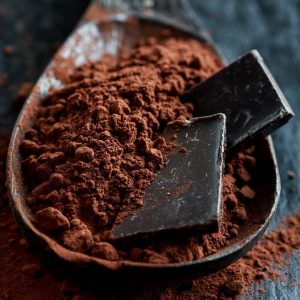 Dutched cocoa got its name from the Dutch scientist who invented the process in 1846, Coenraad Van Houten. Dutched powder (this also includes black cocoa powder) is cocoa powder that has been treated with an alkaline solution such as potassium carbonate or sodium carbonate to neutralize acidity. Alkalizing cocoa powder makes it lower in fat, darker in colour, milder in flavour, and means it dissolves more easily into liquids (for that irresistibly smooth hot chocolate!)
Because Dutch processed powder has had its acidity removed and is neutral, it won't react with the alkaline raising agent, baking soda. When using dark cocoa powder, you can swap out baking soda in your recipe for baking powder to get that perfect rise as it's also neutral.
No products were found matching your selection.
Got questions about our selection of dark cocoa powder?
Talk to our friendly team of chocolatiers
With over 30 years in the industry we can help you get the best machines or equipment, ingredients, chocolate moulds and packaging for your needs.
Looking for chocolate tempering equipment?
Consistent, perfectly tempered chocolate callets are the absolute requirement for any user of chocolate.
All our tempering units deliver perfectly tempered chocolate on demand with little or no operator skill.
The choice of machine is down to throughput requirements, optional functionality such as enrobing or automatic dosing into moulds, chocolate with inclusions etc. At Vantage House we are familiar with all these considerations and are happy to provide free advice based on 25 years of hands on experience with the tempering units we sell.
Start-up Businesses
Finance from
Medium Businesses
Finance from
Large Businesses
Finance from
Vantage House can help with your purchase through various payment options using Time Finance.
For an indication of deposit and monthly payment structure please click the Get a Quote button or phone our friendly team.
Please note other lenders are available.