Chocolate enrober - Which is best for you?
Compact & space saving
Continuous & Batch Tempering options available
One-person operation
120mm to 220mm wide belt options
Continuous & Batch Tempering options available
Paper take-off or Cooling Tunnel connectivity
Larger capacity for medium production
180mm to 220mm wide belt options
To be paired with a Cooling Tunnel
Industrial level output
With or without tempering options available
240mm to 600mm+ wide belt options
Using a Chocolate enrober you can commercially produce that hand crafted appearance in volumes that cannot be achieved manually, chocolate enrobing produces faster and more consistent results than hand-dipping.
Our chocolate enrobers cater to all size of producers in the chocolate, bakery & confectionery industries.
The choice of machine is down to throughput requirements and functionality, we have a wide range of chocolate enrobing units with many different options for tempering type, belt width, cooling tunnel connectivity & a range of additional extras.
Most of our chocolate enrobers have removable enrobing belts and therefore can also be used as standard tempering machines – batch tempering or continuous tempering options available (for filling/shelling praline moulds, hollow figures etc.) to cater to all production needs.
At Vantage House we are familiar with all these production processes and are happy to provide free advice based on 25 years of hands-on experience with the enrobing units we sell.
Talk to our friendly team of chocolatiers
With over 30 years in the industry we can help you get the best machines or equipment, ingredients, chocolate moulds and packaging for your needs.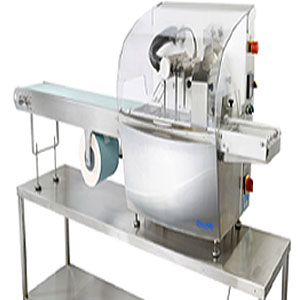 A small chocolate enrober is the first step up from wholly hand-dipped production, allowing much faster and less labour-intensive operation.

Our small chocolate enrobers are compact and space-saving, with some of the range even being table-top! This can save on much-needed floor space!

Our small enrobing units all work with a take-off table and paper roll so you can take your perfectly enrobed creations away to set. They can also be matched with a cooling tunnel at a later date as production grows.

We can offer both batch tempering (up to 20kg) or continuous tempering enrobers, with belt widths from 120 to 220mm so whatever your requirements are we hope to be able to cater to them!
When production requirements increase a medium chocolate enrober is the perfect choice!

Our medium chocolate enrobers are flexible and promote growth as they are supplied with a take-off table & paper roll as standard, however can be connected to a matching cooling tunnel either at order or later as an upgrade.

Like the small chocolate enrobers, we have options of both batch tempering & continuous tempering in this section, with belt widths of 180mm to 220mm. Full coating, bottom coating, half coating are all possible!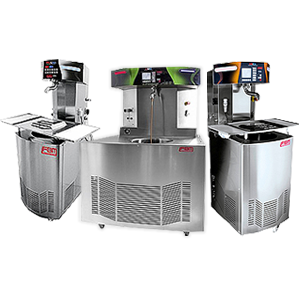 Large chocolate enrobers are high volume industrial units for all types of confectionery and bakery products. Full coating, bottom coating, half coating are all possible.

Our large chocolate enrobing units come either with tempering (continuous or batch) or without tempering - for when you have a tempering machine to feed the enrober, or for enrobing in compound chocolate/icing that does not need to be tempered

These enrobers are designed to work with a matching cooling tunnel to allow large scale, continuous production and are available with belt widths of 240mm to 600mm plus!
Start-up Businesses
Finance from
Medium Businesses
Finance from
Large Businesses
Finance from
Vantage House can help with your purchase through various payment options using Time Finance.
For an indication of deposit and monthly payment structure please click the Get a Quote button or phone our friendly team.
Please note other lenders are available.