How to make Almond Butter
Produce healthy, fresh Almond butter – retaining all the valuable essential enzymes and nutrients.
Batch size up to 26 Kg batch size.
Batch size between 1 kg to 26 kg
Optional Speed Controller
Spectra 11 – 5kg Granite Grinder & Conche for Chocolate/alternatives (Heavy Duty – Single Speed 0.2 HP 240v – Single phase)
£599.00
Features
Granite Grinder & Conche for Chocolate/alternatives
Heavy Duty – Single Speed 0.2 HP 240v – Single phase
Elegant and easy to use.
Ventilated see-through plastic lid that allows for moisture and volatiles to escape. Lid can be opened even with machine running.
Motor does not get overheated even under long and heavy use
Stainless steel drum detaches easily. All internal plastics are food grade Delrin
Features double scrapper arm for more efficient mixing action
Easy for cleaning at the sink and doubles as a storage vessel
Black hard "Granite" Stone is used to prevent chipping or thinning even with long use
Description
We are pleased to bring you a new advanced version of the stone mèlanger used for cocoa processing and nut butter making. The Spectra 11 has several changes including a new ventilated and non-rotating lid that allows you to view and to open the lid while running. The central connector has been redesigned to be able to lift out the stones easily and the drum made leak proof. A double scrapper arm arrangement ensures faster performance. Tension of the granite stones can be adjusted to obtain different grades of shear at different stages of grinding and for different ingredients. The machine features double granite roller stones that rotate over a granite base. This creates tremendous shear that reduces the cocoa nibs to fine chocolate liquor with a particle size of the order of less than 15 microns.
This amazing stone mèlanger is the perfect companion to your endeavours. We have made several key enhancements to the stone grinder to make it perfect for Chocolate, nut butters, Mexican masa, cosmetics and other food processing. Our stone mèlanger can be used to make Marzipan from almonds, Mesa from corn, coconut paste, Gianduja from hazel nuts, Pistachio and cashew butters, Tahini from sesame seeds, flax seed paste, Sphagnum moss for facials, Hummus from boiled chick peas, rice batter from rice, Quinoa and many other grinding applications.
The elegant design and sturdy construction assure long and satisfying usage and comes in a rich silky maroon color. The finest Stainless Steel and pure Black Granite stone (real stone) components make for a durable and outstanding quality machine.
The tension from the stones can be fully released for the conching cycle without grinding further, such that the cocoa liquor is continuously exposed to air without grinding it further. All models have this feature and there is no need for a separate model or attachments to buy. There is no need to buy any additional add-ons or attachments, as all are included.
In addition, this grinder has all the features that make our products stand out … a powerful motor, black granite grinding stones for a long life of 10 years or more, and an impact resistant body. Several special features and enhancements have been incorporated to make this stylish mèlanger perfect for chocolate making by both the amateur and professional alike. For your peace of mind, the unit has a ONE YEAR warranty from the date of purchase.
Stone Ground Almond Butter vs Commercial Almond Butter
Why use a Spectra to produce your Almond butters?

How do they differ from your general commercial almond butter machine?
Stone grind your almond butter using a perfectly smooth set of granite wheels.
Stone grinding creates minimal friction allowing the temperature of the almonds to be maintained at low levels throughout, preserving the precious nutrients and flavours whilst achieving a silky smooth texture. There is no need to add salt, refined sugars, trans fats or preservatives.
You are free to create 100% natural, beautifully lightly roasted creamy almond butter.
In contrast – general shop-bought peanut butter is processed using blades that chop up the almonds, generating more heat which can alter the taste degrade the key vitamins and healthy oils and generally contain salt, sugar, hydrogenated oils (trans fat!) and preservatives to make it more shelf-stable, resulting in a lower nutritional quality product.
The Spectra 11 Almond butter machine
Using this robust, high-quality Almond butter machine, you will produce healthy, fresh Almond butter retaining all the valuable essential enzymes and nutrients. This Almond butter machine uses a simple process, requiring no need for prior roasting or additional oils.
This machine features a Granite grinding stone, an easily detachable stainless-steel drum, and a powerful motor with thermal overload protection. The Spectra 11 will be a quality addition to your creative culinary Almond butter creations.
Professional high-quality Almond butter with the Spectra 11
Using the Spectra 11 Almond butter machine you can produce smooth, creamy, melt in your mouth professional Almond butter easily.
The slow grind process of our selection of melangers allows all the valuable enzymes and nutrients of the nuts and seeds to be retained in your Almond butter. Making our Almond butter machines a much superior choice to many store-bought nut butter machine which are produced using high speed processing methods.
Our robust, professional wet grinders produce healthy, nutritious nut butters that are smooth and totally grit free, making them suitable, not only for spreads, but also as dips, and as ingredients in culinary creations such as smoothies and sauces.
Almond butter - Spread it on your toast, blend it into a milkshake, lace it with chocolate or add it to an indulgent dessert - the possibilities are endless!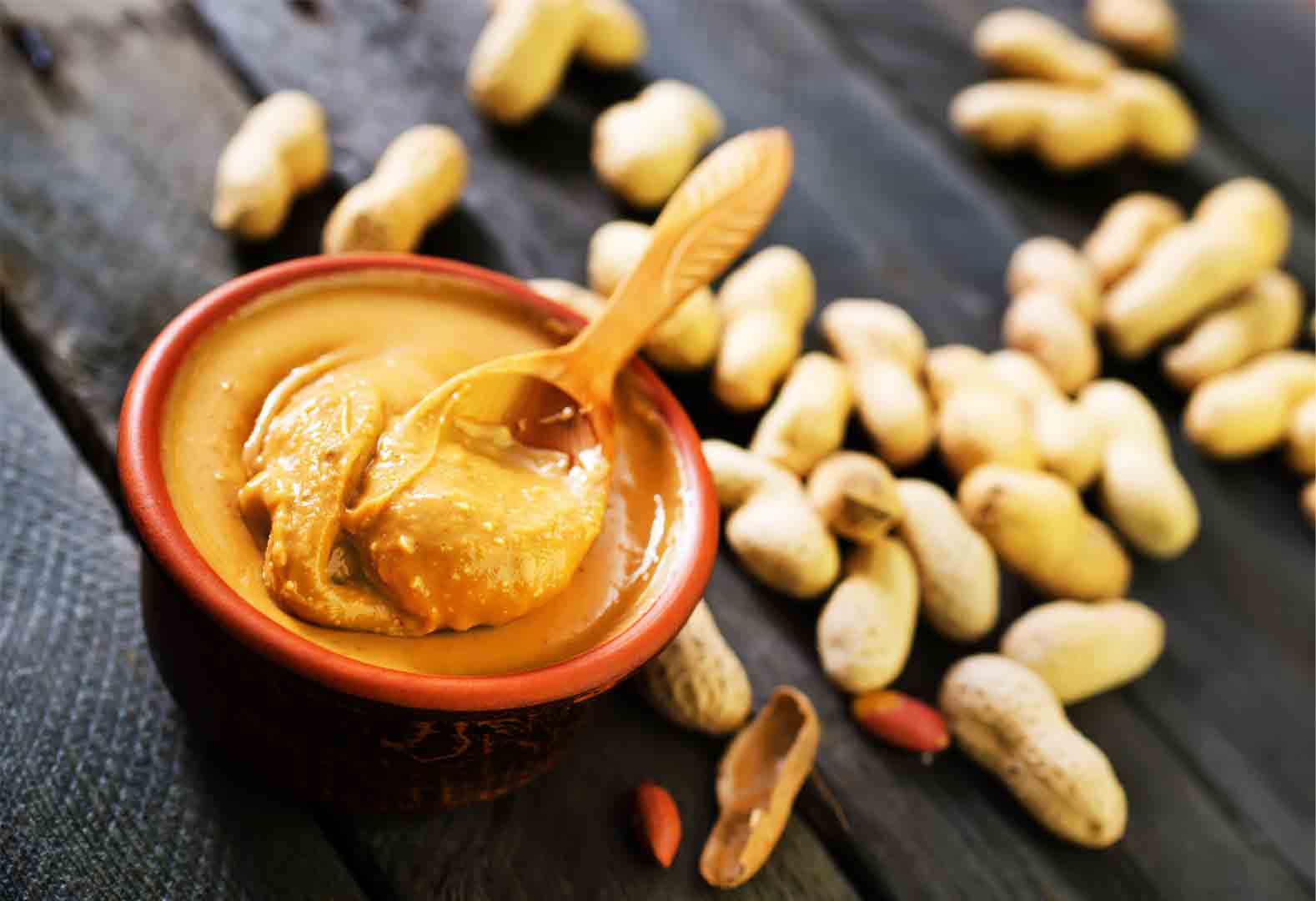 Almond butter is a versatile ingredient that is calorific yet full of minerals, healthy fats and protein. Almond peanut butter is made from as close to 100% whole peanuts as possible.
Making your own Almond butter using our peanut butter machines means this process has never been simpler. The Spectra melanger is a nut grinder that eliminates the need to roast the Almonds beforehand or add any additional oils which means you can achieve your own top quality, healthy Almond butter.
With features such as a Granite grinding stone, an easily detachable stainless-steel drum, and a powerful motor with thermal overload protection, the Spectra 11 will be a quality addition to your creative culinary kitchen.
Talk to our friendly team of chocolatiers
With over 30 years in the industry we can help you get the best machines or equipment, ingredients, chocolate moulds and packaging for your needs.
Start-up Businesses
Finance from
£
12
+ VAT per week
Medium Businesses
Finance from
£
28
+ VAT per week
Large Businesses
Finance from
£
74
+ VAT per week
Vantage House can help with your purchase through various payment options using Time Finance.
For an indication of deposit and monthly payment structure please click the Get a Quote button or phone our friendly team.
Please note other lenders are available.
Need a speed controller or a bigger Almond butter machine? (up to 26kg)
Making chocolate? grind small chunks of roasted cocoa beans (Cocoa nibs) – into chocolate liquor or refine your chocolate to achieve a smooth mouthfeel. Additionally use for conching – further refines the taste.
Looking to make Bean to bar chocolate at home, as a business venture or even large scale production?
Make professional, Peanut butter, Almond butter or any other nut butter in a Spectra. Smooth-melt in your mouth nut butter using Spectras granite stone wheels. 
Do you need to professionally grind your nuts? – check out the spectra range of Nut grinders.