The freeze-drying process helps to retain the flavour, colour, and nutrients of these delicious fruits. Freeze-dried fruit is a wonderfully lightweight and compact food that is super easy to store and keep for so much longer than fresh fruit, making it brilliant to use as an ingredient in a variety of baking, dessert or confectionery recipes (Read More…)
Buy delicious freeze dried fruit at Vantage House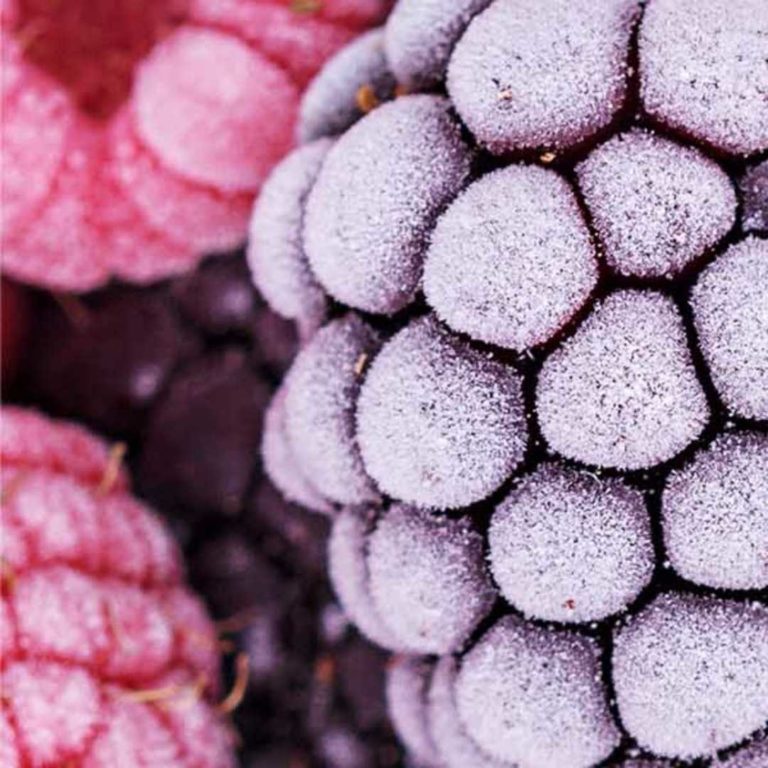 Freeze-dried fruit retains many of its nutritional, flavour and natural colour features and also offer a longer shelf life and a lower moisture content than dehydrated fruit.
Freeze Dried Fruit Powder
We have a broad range of fruit powder for the Chocolatier to add colour and taste to truffles when used as a dusting, for the baker to dust macarons or swirl into meringues and the ice-cream maker to add a swirl of colour and taste!
Freeze-dried fruit rehydrates quickly compared to dehydrated fruit and also retains its original shape, texture and colour. We stock the best freeze dried fruit for you so that you can make perfect inclusions for chocolate, cereal bars, confectionery, biscuits and bakery products.
We stock a broad selection of the ever-popular freeze dried raspberries and freeze dried strawberries including whole and freeze dried raspberry pieces and freeze dried strawberry pieces along with freeze dried cherries, apples and freeze dried blackberries.
Our Freeze Dried Fruit Powder
Freeze dried fruit powder is made from the same method as freeze dried fruits and can be used in many different ways.
We stock many flavours, from matcha tea powder, freeze dried strawberry powder, freeze dried raspberry powder, mango powder, elderberry powder, yuzu powder, dry mango powder, passion fruit powder, blackcurrant powder, blackberry powder and beetroot powder.
Best selling freeze dried fruit products including freeze dried raspberry powder, freeze dried strawberries, freeze dried cherries and many more...
Freeze Dried Cherries
Recipe Inspiration
Cherry is a perfect flavour companion for chocolate. Our sour freeze dried cherries pair beautifully with different chocolates and have endless uses.
Why not try folding them into your favourite gelato recipe for a sumptuous treat! For a wonderfully grown-up flavour, try a Cherry Amaretto Crunch flavour by experimenting with quantities of amaretto, almond extract, sliced almonds and our delicious freeze dried cherries.
Fruit Powder Recipe Inspiration
Beetroot Powder
Beetroot powder is great for use in cake batters or with ruby chocolates. Why not try out replacing traditional red food dye with beetroot powder in your favourite red velvet cake recipe as a natural colourant. Try out this recipe for red velvet cake with beetroot powder on Pinterest.
By making sure you're using baking powder and not baking soda, you will be a lot more successful getting the vivid colour you want right using beetroot powder (instead of a dull greyish muddy colour!)
Talk to our friendly team of chocolatiers
With over 30 years in the industry we can help you get the best machines or equipment, ingredients, chocolate moulds and packaging for your needs.