Chocolate Powder for desserts, drinks, dusting and more...
Chocolate powder is made from ground chocolate and is completely soluble to either be used to roll your truffles, decorate desserts and cakes, added to mousses, ice creams, ganaches and fillings to intensify the flavour, or even give you an intense and rich drink when mixed with milk.
Take at our selection, available at great wholesale prices with discounts and free delivery available for qualifying orders.
Chocolate Powder at Vantage House
Chocolate powder is a semi-finished product derived from cocoa powder which has been processed with other ingredients and contains cocoa butter. Alternatively, cocoa is the name associated with a powdered substance after the cacao beans are processed. Natural cocoa is bitter and dark to the taste and contains little or no cocoa butter.
Chocolate powder is available in a dark, dairy free option which makes it suitable for Vegans and Kosher Pareve. The lighter chocolate powder has the addition of skimmed milk powder and is certified Halal. The dark chocolate powder has an intense rich chocolate flavour, is low in sugar and is low in fat (32%) and can deepen and intensify the chocolate flavour of desserts and ganache. It can also be used as an alternative to cocoa powder as a dusting for the decoration of truffles, desserts and cakes.
Our chocolate mousse powders are close to homemade mousse and are available in dark, milk and white Belgian chocolate from Callebaut. The chocolate mousse powders will create a rich textured dessert perfect for piping. All chef has to do is beat with milk and cool before serving.
If you're looking for other chocolates and chocolate-related products, we can supply you with one of the widest ranges of different chocolate products available, along with the best customer service going too. So, don't hesitate to get in touch with us if there's anything you think we can help you with.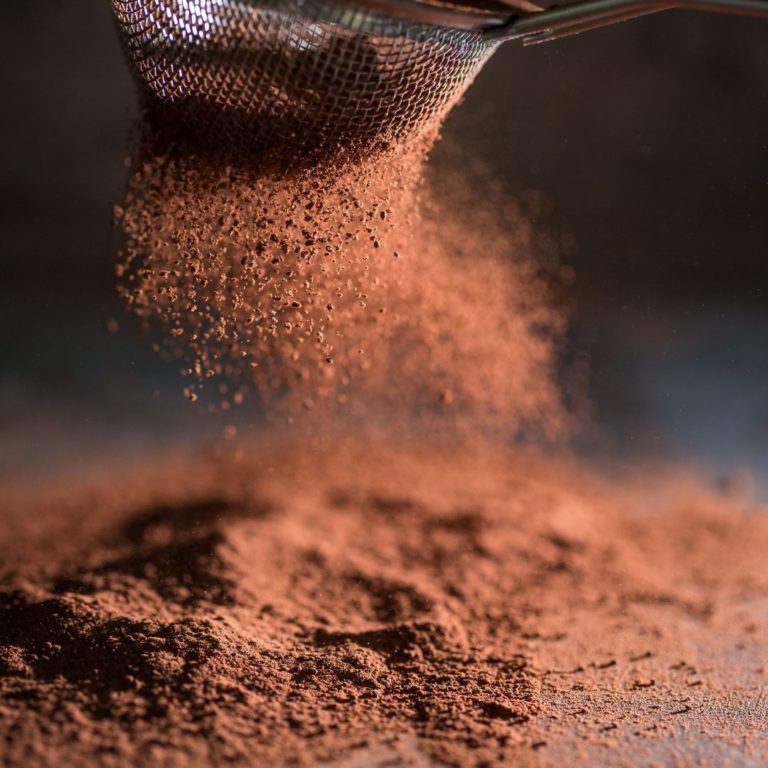 Whilst cocoa powder is the product of cacao beans having been processed, Chocolate Powder is a more refined product consisting of other ingredients, in particular, cocoa butter. Cocoa powder tends to lend itself better to baking whereas as chocolate powder is combined with cocoa butter and other delicious ingredients, it makes it more suitable as a powder for drinks, dusting your chocolates, pastries or including in gelato.
We stock Milk, white and dark chocolate powder as well as Van Houten and Callebaut chocolate powders – so we have the perfect product for you!
Our ground chocolate powder is available at fantastic wholesale prices and in quantities ranging from 750g – 20kg to suit your needs.
Read on to find out more about our selection of chocolate powders, hot chocolate powders and chocolate mousse powders!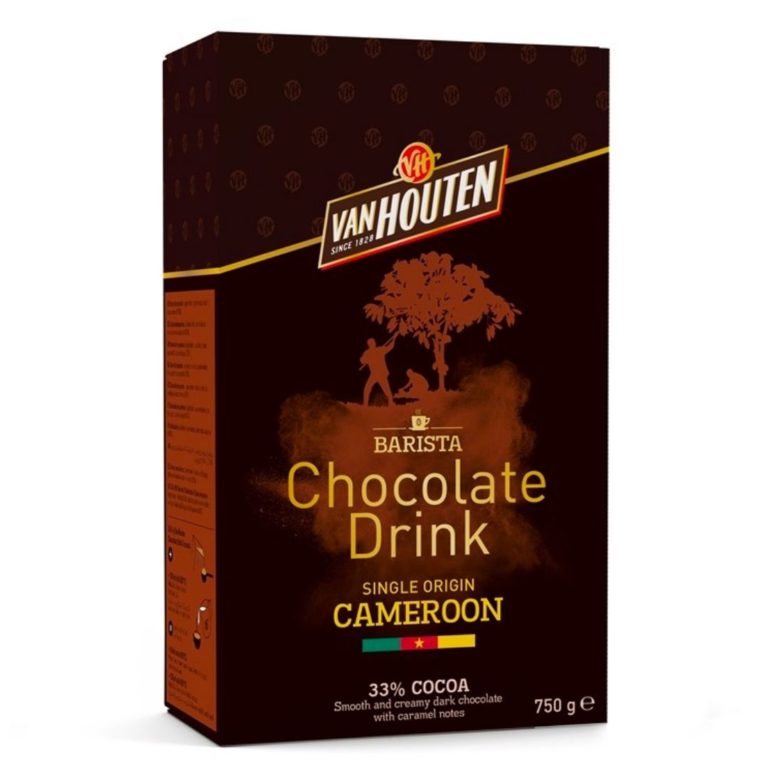 Nothing beats the taste of a delicious mug full of hot chocolate and our range of hot chocolate powders will satisfy all tastes! We stock the best hot chocolate powders, whether it is deep, dark chocolate you crave, milk, white or even ruby hot chocolate that gives you the fruity and fresh sour notes of this exciting fourth chocolate variety.
We also have a 100% natural and organic Van Houten Hot Chocolate that's single origin Santo Domingo from the Dominican Republic will give you an intense taste of cocoa finished with a hint of vanilla.
The Callebaut dark chocolate for drinks or their white hot chocolate powder is made from the finest Belgian chocolate and supplied with a dosing spoon for obtaining the perfect blend of indulgent deliciousness.
As well as chocolate equipment and ingredients, we are wholesale hot chocolate suppliers that can supply you with bulk drinking chocolate powder for your business, just get in touch if you have any questions about what we can help supply you with.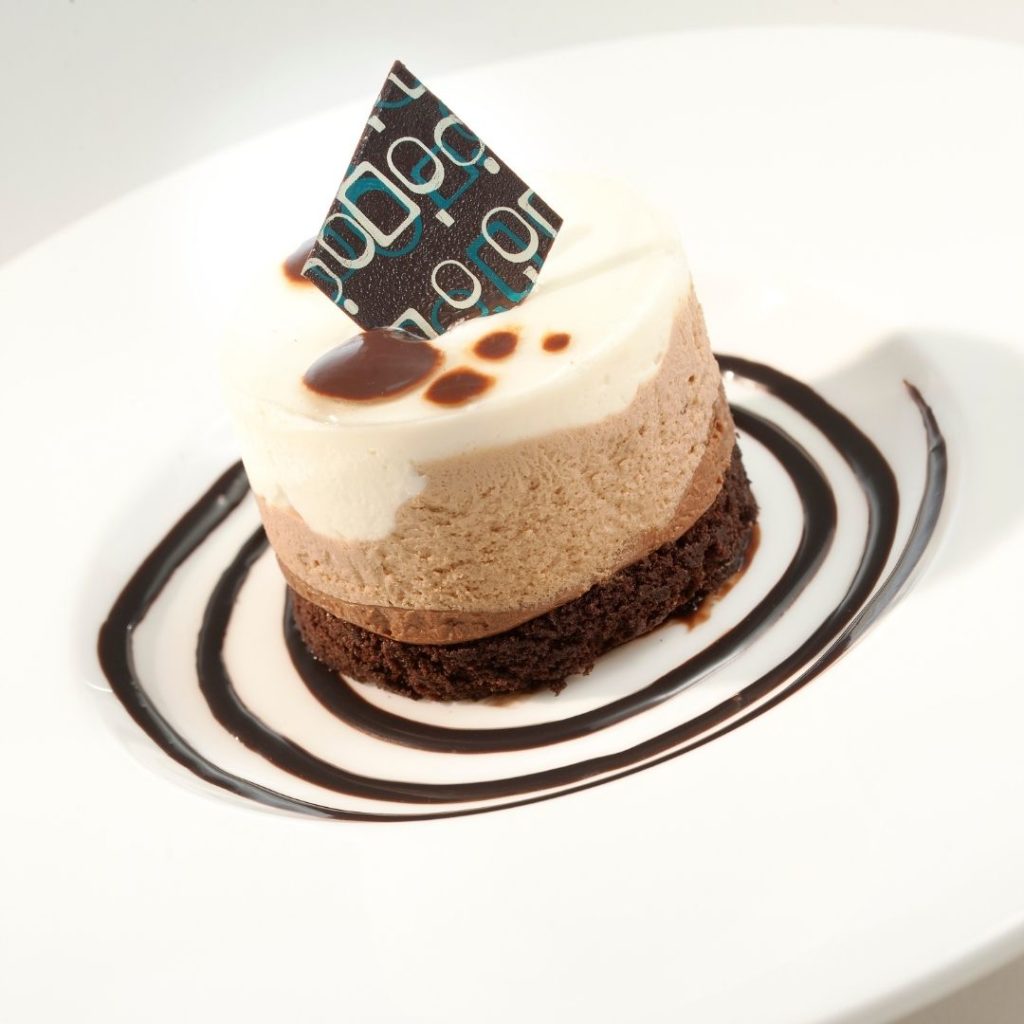 Our chocolate mousse powders are the next best alternative to homemade mousse as you can get, saving you heaps of time in the kitchen.  Mousse powders are available in dark, milk and white Belgian chocolate from the chocolate superbrand, Callebaut.
These chocolate mousse powders will create a rich textured dessert perfect for you to pipe. The intense and authentic taste you get from these mousses is from the very high chocolate content. All you need to do to create this delicious mousse is beat the powder with milk and chill before serving.
Looking for inspiration? Callebaut has a whole range of wonderful recipes for their chocolate mousse powder, why not hop over to their website and look at this Cocoa Blast dessert recipe, Chocolate Mousse & Almond Sponge with Raspberry recipe or After Dinner Chocolate Cups recipe.
Got questions about our selection of chocolate powder?
Talk to our friendly team of chocolatiers
With over 30 years in the industry we can help you get the best machines or equipment, ingredients, chocolate moulds and packaging for your needs.
Looking for chocolate tempering equipment?
Consistent, perfectly tempered chocolate callets are the absolute requirement for any user of chocolate.
All our tempering units deliver perfectly tempered chocolate on demand with little or no operator skill.
The choice of machine is down to throughput requirements, optional functionality such as enrobing or automatic dosing into moulds, chocolate with inclusions etc. At Vantage House we are familiar with all these considerations and are happy to provide free advice based on 25 years of hands on experience with the tempering units we sell.
Start-up Businesses
Finance from
Medium Businesses
Finance from
Large Businesses
Finance from
Vantage House can help with your purchase through various payment options using Time Finance.
For an indication of deposit and monthly payment structure please click the Get a Quote button or phone our friendly team.
Please note other lenders are available.