Dairy free
chocolate chips
Delicious dairy free chocolate chips at Vantage House
If you're looking for chocolate for your customers with intolerances or a vegan preference, then look no further. We stock a selection from Callebaut and Moo Free that will not only be suitable for everyone but also delight with incredible taste.
Choose from 'milk' chocolates with unbeatable creaminess and dark chocolates with different strengths of cocoa content.
Dairy Free Chocolate Chips from Vantage House
Chocolate callets is the name for couverture chocolate chips supplied by super brand Callebaut. Callets by other brands can be known as '
chocolate pellets
', 'chocolate buttons', 'chocolate fèves' or 'chocolate pistoles' all of which are slightly different shapes and sizes. Vantage House can supply you with dairy free chocolate chips from 
Callebaut
's new NXT range, as well as from exciting brand 
Moo Free
.
Want to expand your chocolate offering to suit your customers with dietary requirements? Well, look no further as we can supply you with the very best chocolates that will not only be suitable for everyone but provide the most delicious, creamy and luxurious taste available.
If you want a little inspiration, take a look at some dairy-free, vegan friendly recipes on The Spruce Eats website for chocolate brownies, pretzels, fudge, ganache and frosting.
Shop wholesale dairy free chocolate chips with us to not only get the best products and great prices, but also the best customer service going – we really know our stuff.
Callebaut NXT Dairy Free Chocolate Chips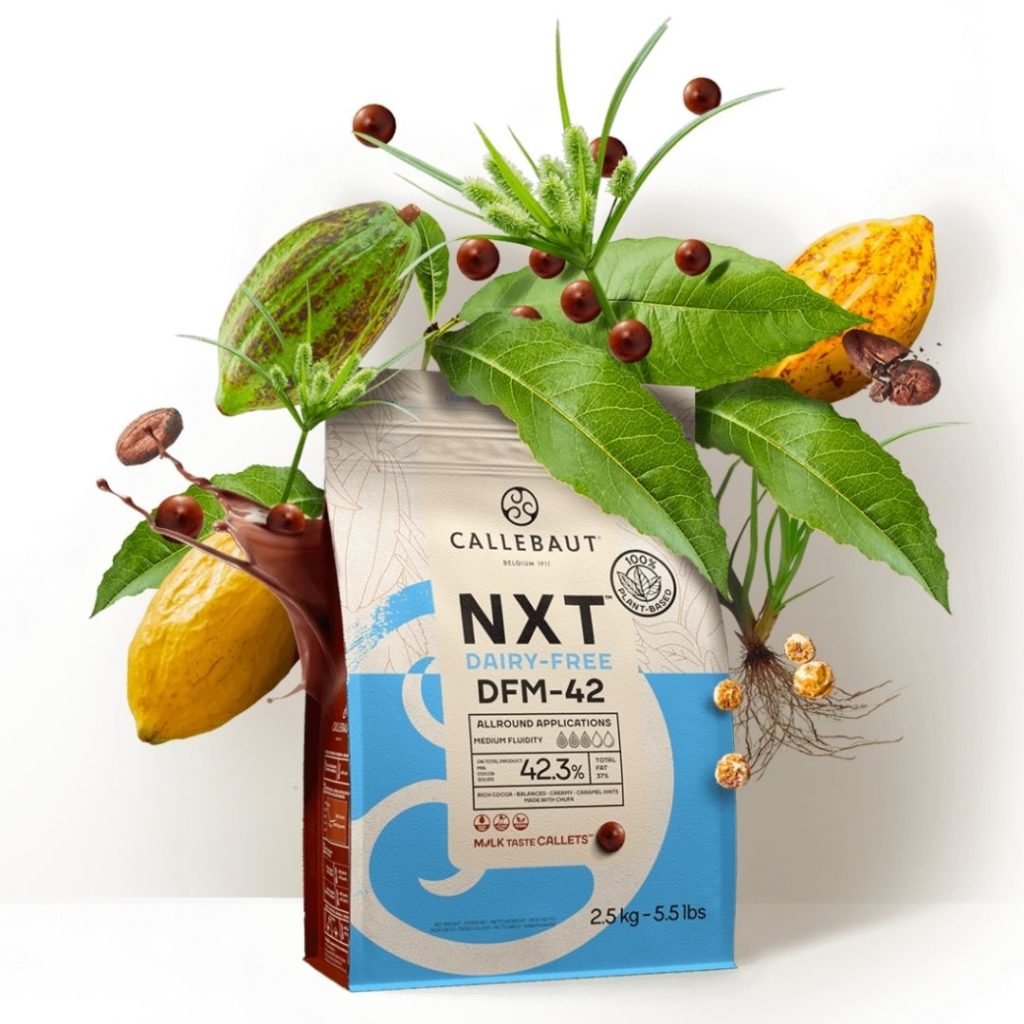 NXT dairy-free is Callebaut's new offering for dairy free, vegan, latose free, gluten free chocolate. These chocolates are better for the planet and a great option for your customers with dietary requirements.
These dark and milk chocolates are made from 100% plant-based ingredients without any trace of milk or dairy – yet bringing you all the indulgence and creaminess of traditional chocolates. The creaminess in their M_LK chocolate is from the Chufa – Chufa is the tuber from the plant Cyperus esculentus that grows in the Mediterranean region and Africa.
Click here to learn more about Callebaut's NXT range on their website including an education guide and inspiration guide.

Dairy Free Chocolate Chips from Moo Free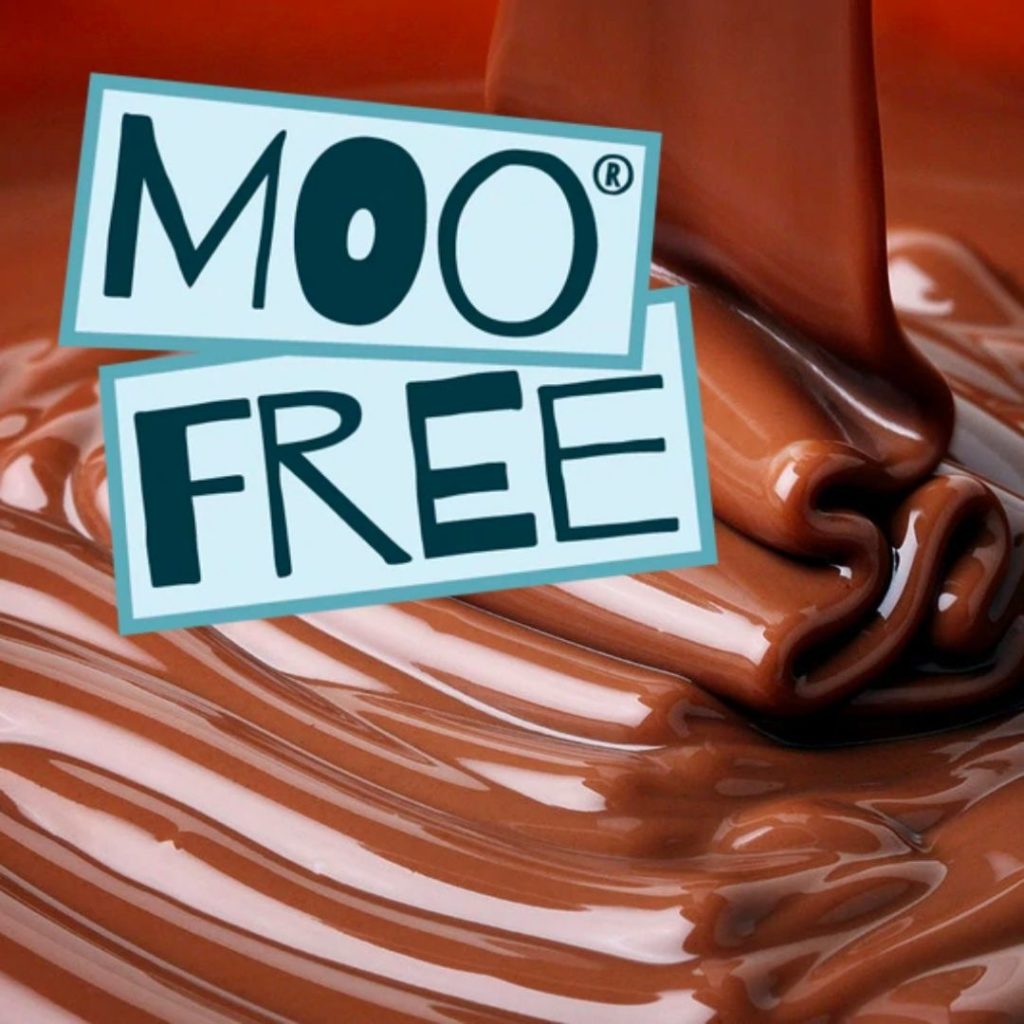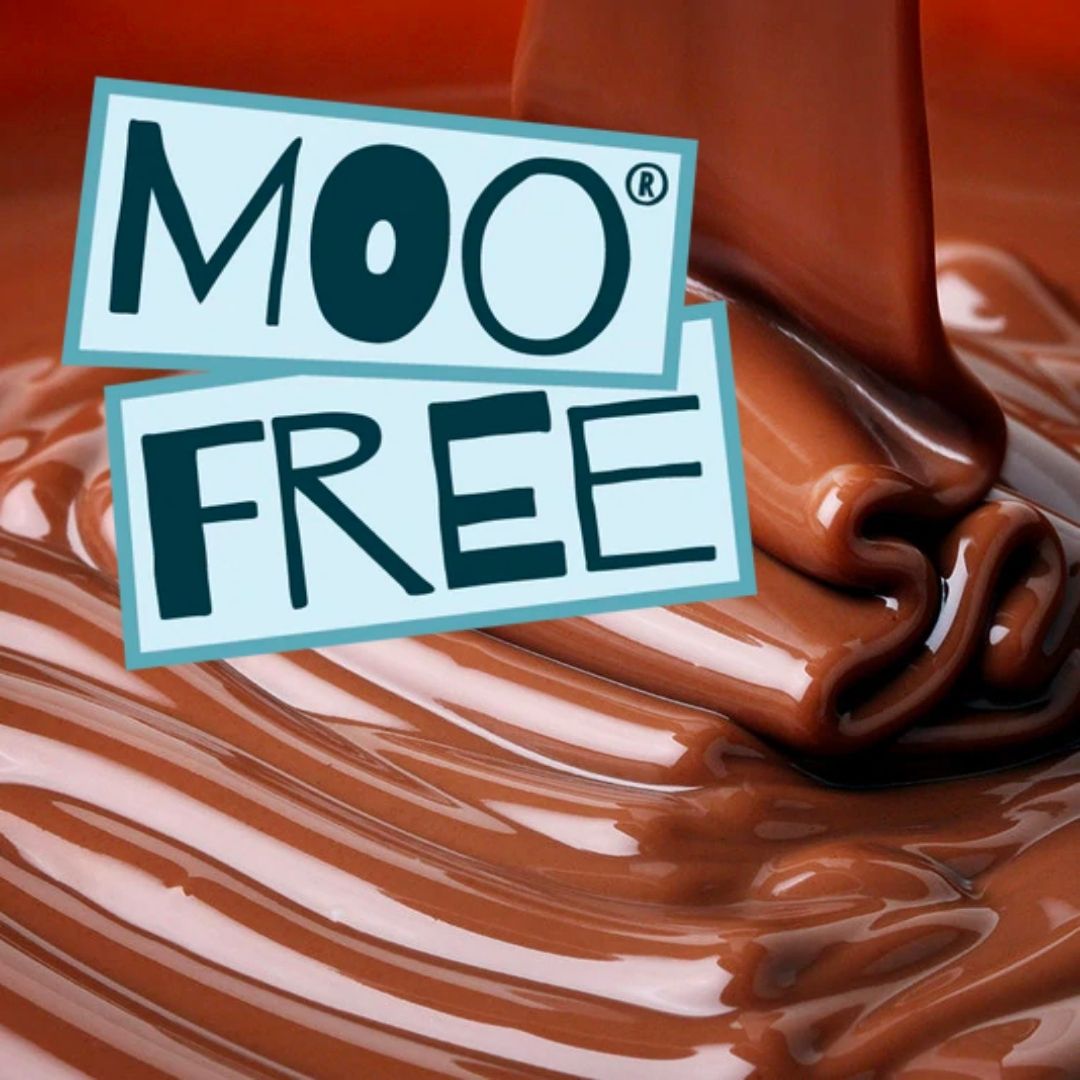 Moo Free is a brand created by a family who wanted to provide chocolate for their dairy intolerant children…and my goodness they have done just that! The result is great tasting dairy free, vegan chocolate.
They are a brand with strong values. You can be assured their chocolate is doing its best to meet high ethical standards. You can choose from either their organic couverture chocolate or UTZ/Rainforest Alliance cocoa which has a lower price point. 
We could talk about chocolate all day long! So, if you have any questions about Moo Free or the other dairy free chocolate chips that we stock, chat to one of our team of expert chocolatiers on 01273 777 002.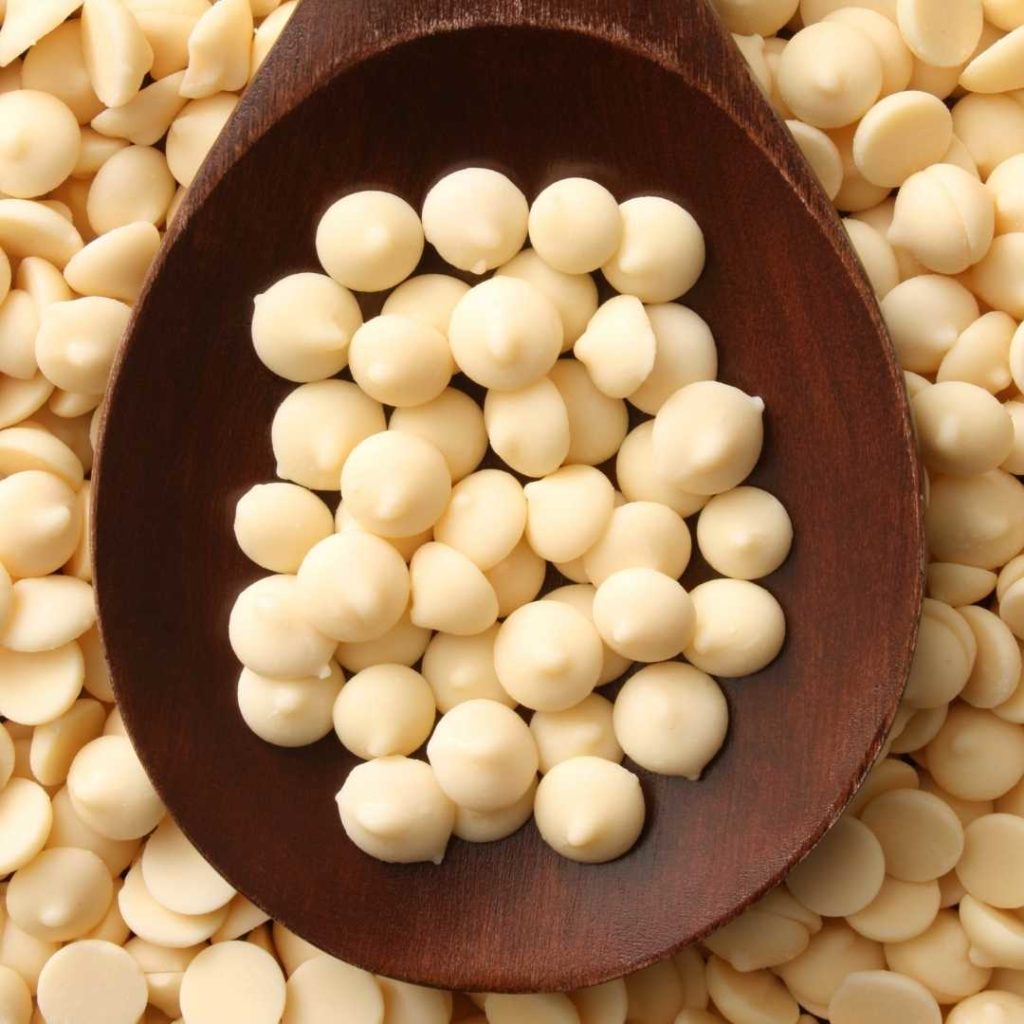 Looking for a vegan white chocolate that tastes good!? We know that's not as easy as it sounds, so that's why we're only stocking the good stuff.
Take a look at our vegan, dairy free chocolate chips made with oat milk. 
Got questions about our dairy free chocolate chips?
Talk to our friendly team of chocolatiers
With over 30 years in the industry we can help you get the best machines or equipment, ingredients, chocolate moulds and packaging for your needs.
Looking for chocolate tempering equipment?
Consistent, perfectly tempered chocolate is the absolute requirement for any user of dairy free chocolate chips.
All our tempering units deliver perfectly tempered chocolate on demand with little or no operator skill.
The choice of machine is down to throughput requirements, optional functionality such as enrobing or automatic dosing into moulds, chocolate with inclusions etc. At Vantage House we are familiar with all these considerations and are happy to provide free advice based on 25 years of hands on experience with the tempering units we sell.
Start-up Businesses
Finance from
Medium Businesses
Finance from
Large Businesses
Finance from
Vantage House can help with your purchase through various payment options using Time Finance.
For an indication of deposit and monthly payment structure please click the Get a Quote button or phone our friendly team.
Please note other lenders are available.