Couverture chocolate is a type of high-quality chocolate made with a higher percentage of cocoa solids, cocoa butter, and sugar. It is commonly used by bakers, pastry chefs, and chocolatiers for its smooth texture, good melting characteristics, and intense flavour. The term "couverture" originates from the French word for "covering", referring to its use as a coating for various confectionery products.
Explore Our Extensive Collection of Couverture Chocolate
Vantage House can offer you Couverture Chocolate in plain, milk, white, pink, caramel and coloured & flavoured in Callebout callet (or button) or, with some ranges, block form.
Couverture chocolate contains a higher percentage of cocoa butter than baking or eating chocolate and this, combined with proper tempering, gives the chocolate more shine, a firmer snap when broken, and a creamy taste in the mouth. Dark couverture chocolate can range from a deep rich 85% cocoa mass Columbian Extra Dark with floral and fruity notes through to a mild flavoured callet from Callebaut at 46.4% cocoa mass. Vantage House can offer a range to suit every taste and every application.
Milk couverture chocolate can range from 40.7% Callebaut Power, which has a higher than usual cocoa mass content compared to most milk chocolates giving it richer taste (and it also contains less sugar), through to milder, creamier milk chocolate with around 32% cocoa mass as in the case of the Schokinag chocolate couverture.
White couverture chocolate does not contain any chocolate mass, it is usually made from milk powder, cocoa butter (cocoa solid), sugar, and vanilla.  The cocoa solid content can range from 36.5% in the case of Luker's Nevado to 22.3% with Callebaut's White Velvet.
Vantage House also supplies a range of 'Single Origin' couverture chocolate which means that it is made from one variety of cacao harvested in one region.  The beans of the chocolate plant will take on characteristics of the area that it is grown in, similar to grapes that are made into wine. Single origin couverture chocolate is available in Dark and Milk.
To complete the range of couverture chocolate Vantage House can also supply pink couverture chocolate (Ruby), and coloured and flavoured couverture chocolates such as lemon, orange, caramel, honey, strawberry and cappuccino.
Milk Couverture Chocolate
Dark Couverture Chocolate
Find a new favourite brand with exquisite chocolate callets from Schokinag or British makers Stewart & Arnold or shop from the ever-favourite big brands of Callebaut or CasaLuker for a huge selection of dark couverture chocolate.
Find that perfect chocolate for whatever you're making, whether it's a praline filling, tempered chocolate delights or even flavouring desserts and patisserie.
White Couverture Chocolate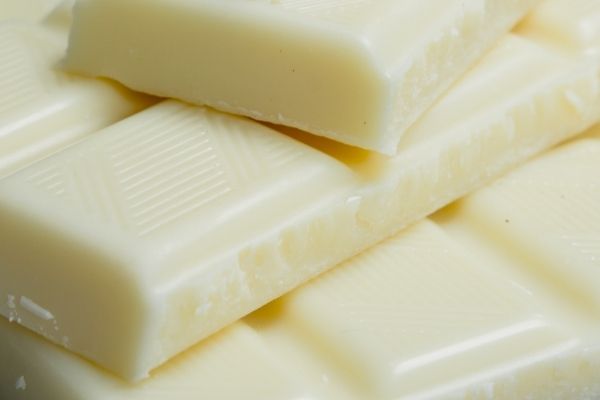 We supply an excellent range of different white couverture chocolates for tempering into the perfect confectionary or pouring into chocolate moulds.
Whether you're looking for something sweet and deliciously smooth or white chocolate with high cocoa butter content or maybe a slightly less sweet white chocolate, we've got what you're after.
Ruby Couverture Chocolate
Ruby is known as the 'fourth type of chocolate' with a naturally occurring pink colour and unique flavour of red berries and sour notes. Whether you want to try working with ruby chocolate at home or need a wholesale provider of ruby chocolate, we can supply what you need to make your stunningly pink coloured creations.
Ruby chocolate is not only great to work with for confectionery but also for pastries and desserts too. Let your creativity be sparked by its unique flavour and use it for anything from moulding or enrobing to delicate mousses.
Coloured & Flavoured Couverture Chocolate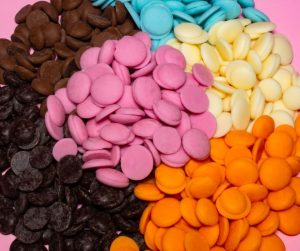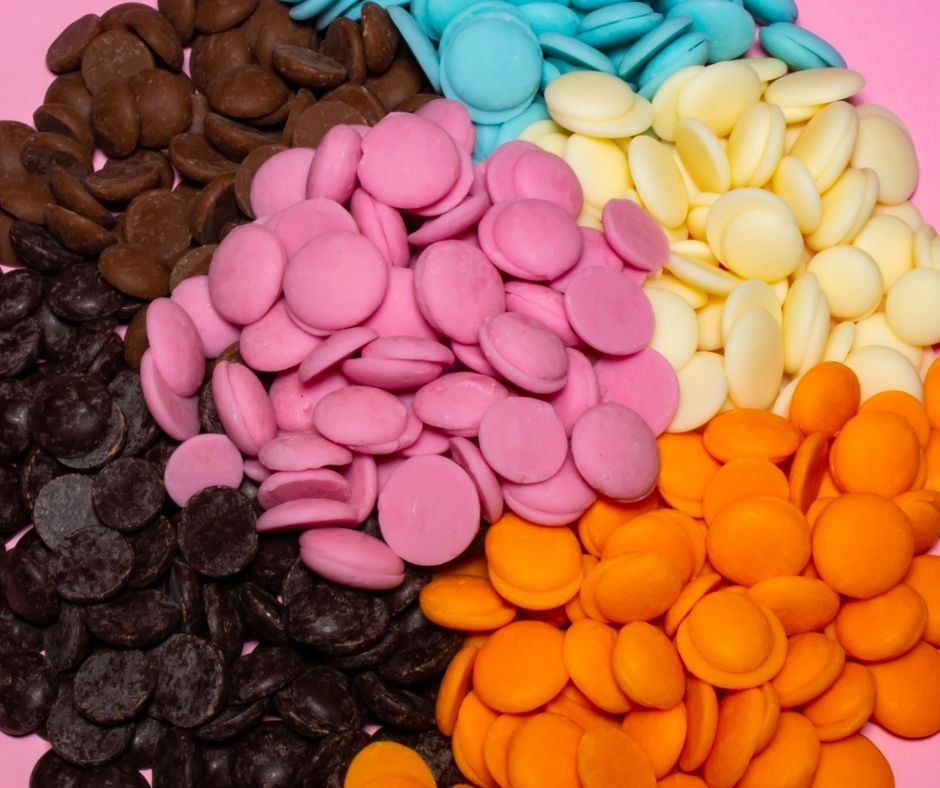 Our coloured and flavoured chocolate range has endless possibilities when it comes to creativity! The callets melt, temper and cool in the same way that white chocolate does and can add an extra colour pop and flavour to your work.
With lime, honey, orange, caramel, cappuccino or strawberry flavours to tempt you as well as increasingly popular gold chocolate, what will you make next? Take a look on Callebaut's website for some excellent recipe inspiration including this one for Callebaut Strawberry mendiants.
Looking for chocolate tempering equipment?
Consistent, perfectly tempered chocolate is the absolute requirement for any user of couverture chocolate.
All our tempering units deliver perfectly tempered chocolate on demand with little or no operator skill.
The choice of machine is down to throughput requirements, optional functionality such as enrobing or automatic dosing into moulds, chocolate with inclusions etc. At Vantage House we are familiar with all these considerations and are happy to provide free advice based on 25 years of hands on experience with the tempering units we sell.
Start-up Businesses
Finance from
Medium Businesses
Finance from
Large Businesses
Finance from
Vantage House can help with your purchase through various payment options using Time Finance.
For an indication of deposit and monthly payment structure please click the Get a Quote button or phone our friendly team.
Please note other lenders are available.