Delicate chocolate cups ready for purchase from brands that you trust such as MonaLisa, Callebaut and Cacao Barry. Shop different sizes and chocolates and let your imagination run wild to complete them with the tastiest fillings that you can concoct in your kitchen. These reliable brands of chocolate cups will consistently taste as good as they look.  (Read More…)
Ready to fill chocolate cups and chocolate shot cups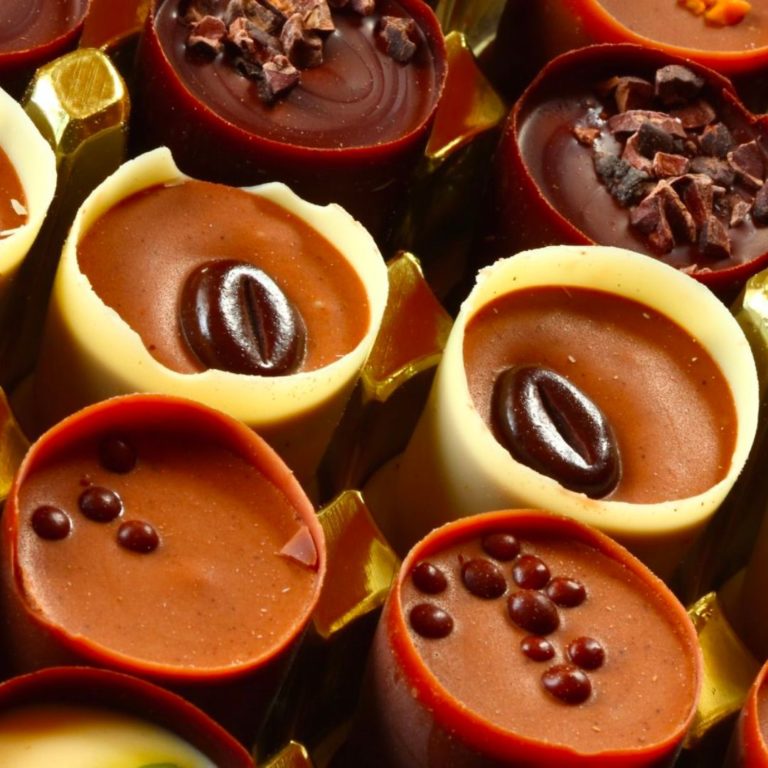 Chocolate cups are ideal for the busy Chocolatier and pastry Chef. Our range is made from high quality chocolate and will allow you to concentrate on creating mouth watering fillings.
From traditional praline shapes of ovals and squares to cream cups and petit fours in dark, milk, white and marbled chocolate. We also have chocolate cups suitable for desserts filled with mousse, ice-cream or ganache.
Chocolate Cups at Vantage House
Chocolate cups, truffle shells and spheres are designed to make your life that little bit easier. Our delicious selection of chocolate dessert cups are a quick and convenient option for your business to cope with times of peak demand, whilst still allowing you to deliver your work to the highest possible standards.
Look no further for where to buy empty chocolate cups, we stock a wide range of wonderful show-stopping shapes that are easy to fill. You can buy dark chocolate cups, milk chocolate cups, white chocolate cups and chocolate shot cups online with us. Take a look at our extensive range that are available at great wholesale prices with discounts and free delivery available for qualifying orders. Made from 100% chocolate and in different cup shapes that are easily filled with cream or ganache of your own concoction.
Mona Lisa (by Callebaut) in particular have a fantastic selection of petits fours cups, snobinettes, chocolate rectangle dessert cups in a variety of shapes and colours which you can buy with us in a variety of box sizes to suit your demands.
Because our whole range of cups are ready to fill and reliable in their superb taste and quality, you can spend more time on your getting creative with creating mouth-watering fillings that set you apart from the crowd.
Shop a great selection of chocolate cups and chocolate shot cups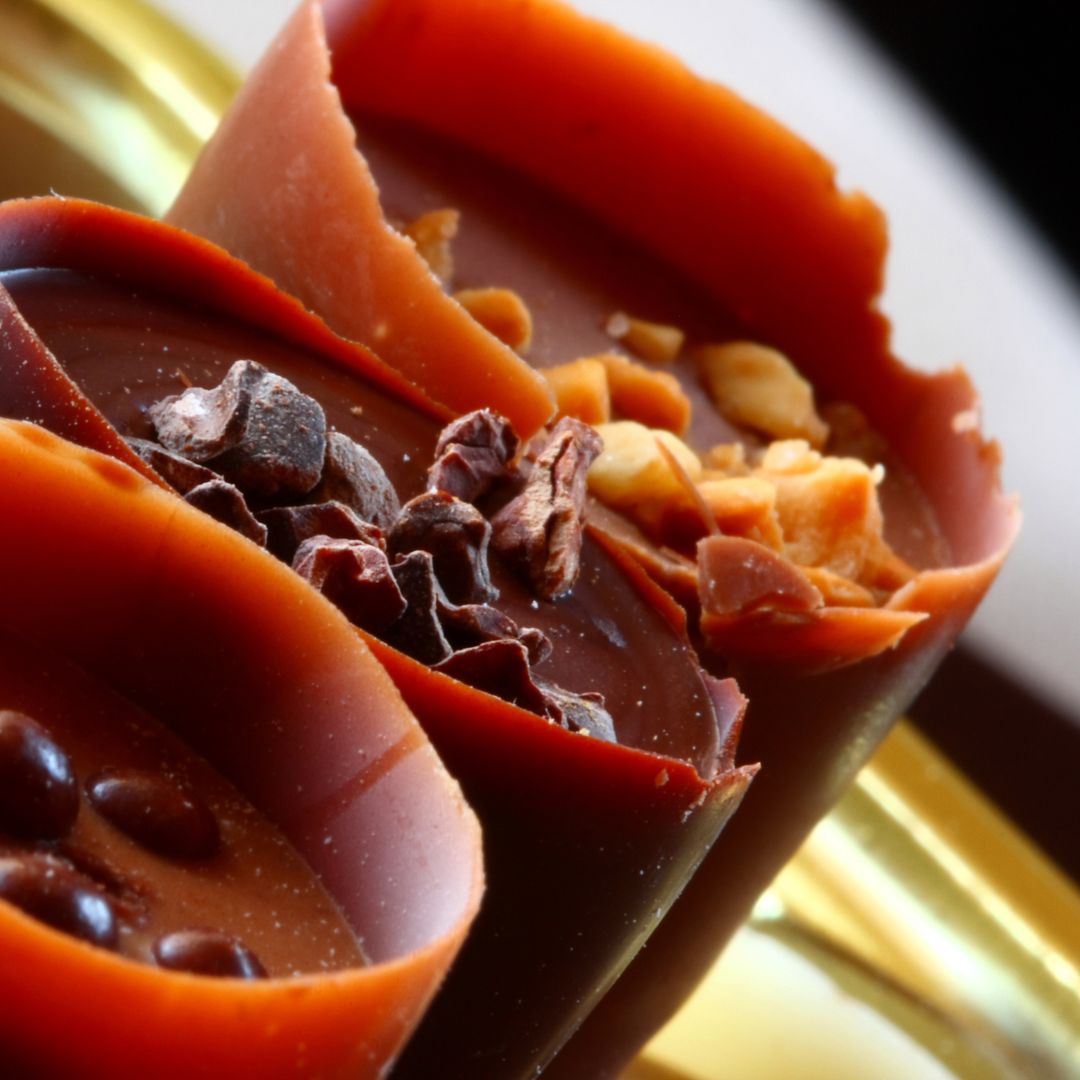 Our whole selection of chocolate cups are made from high-grade chocolate with an exquisite shine and snap to delight your customers. Not only do they taste incredible, they make it much quicker and easier to produce filled chocolates and help ensure top quality and consistency. If you're making big batches of tasty treats, you can buy with us at an excellent wholesale price.
We also stock an extensive range of empty chocolate truffle shells in loads of different shapes to suit most requirements. Chocolate dessert cups can be piped with filling of your choice and our hollow chocolate cups range from small hollow eggs, heart hollows to rounds and squares. Spark your creativity by taking a look at some inspiration for truffle fillings on the BBC Good Food website.
Stock
Out£ 17.06

excl VAT




(£ 20.47 incl VAT)

View More

£ 34.69

excl VAT




(£ 41.63 incl VAT)

Add to basket

Stock
Out£ 12.53

excl VAT




(£ 15.04 incl VAT)

View More

Stock
Out£ 31.49

excl VAT




(£ 37.79 incl VAT)

View More
Looking for chocolate tempering equipment?
Consistent, perfectly tempered chocolate callets are the absolute requirement for any user of chocolate.
All our tempering units deliver perfectly tempered coverture chocolate on demand with little or no operator skill.
The choice of machine is down to throughput requirements, optional functionality such as enrobing or automatic dosing into moulds, chocolate with inclusions etc. At Vantage House we are familiar with all these considerations and are happy to provide free advice based on 25 years of hands on experience with the tempering units we sell.
Start-up Businesses
Finance from
Medium Businesses
Finance from
Large Businesses
Finance from
Vantage House can help with your purchase through various payment options using Time Finance.
For an indication of deposit and monthly payment structure please click the Get a Quote button or phone our friendly team.
Please note other lenders are available.