Add to smoothies, sauces, doughs, cake mixtures, icing, ice-creams or even dust over chocolates. Wonderful nutritional benefits as well as the most luxurious red colouring.  (Read More…)
Buy glorious beetroot powder at Vantage House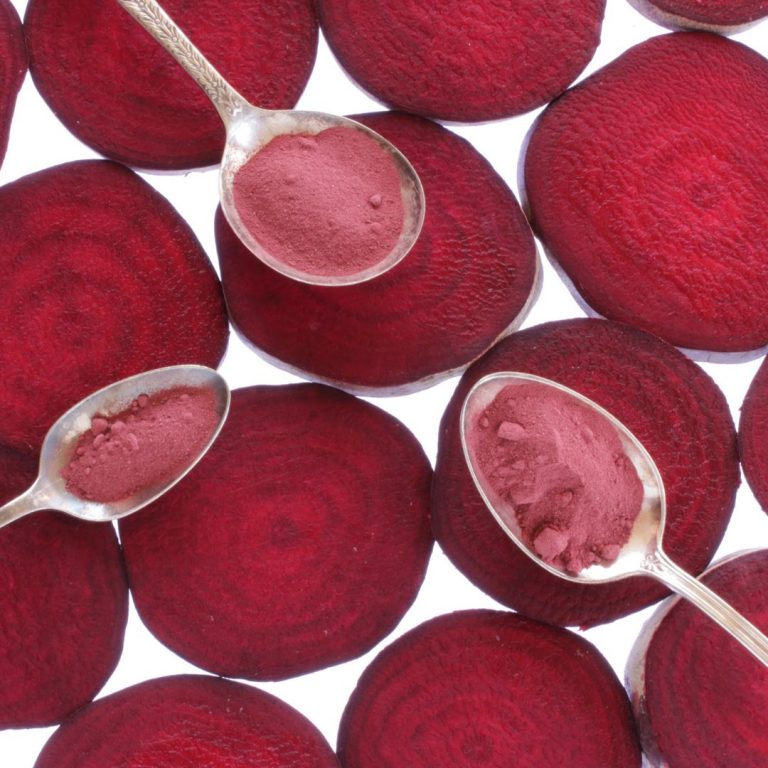 Beetroot powder benefits your health
Not only is there the benefit of vibrant colour to your creations, there are studies that show the nutrients of beetroots can have a positive effect on your bloody pressure.
Other things that have been linked to beetroot powder benefits are that its nutrients can improve digestive health, brain health and it can fight inflammation. 

So, why not have an experiment with the wonderful properties of beetroot powder and incorporate this beautifully bright powder to your bakes, desserts, drinks, chocolates, savoury dishes …the possibilities are endless!
Fruit Powder Recipe Inspiration
Beetroot Powder
Beetroot powder is great for use in cake batters or with ruby chocolates. Why not try out replacing traditional red food dye with beetroot powder in your favourite red velvet cake recipe as a natural colourant. Try out this recipe for red velvet cake with beetroot powder on Pinterest.
By making sure you're using baking powder and not baking soda, you will be a lot more successful getting the vivid colour you want right using beetroot powder (instead of a dull greyish muddy colour!)